Paragraphs
Headline (optional)
BCSC-Nairobi Speaker 2023
Image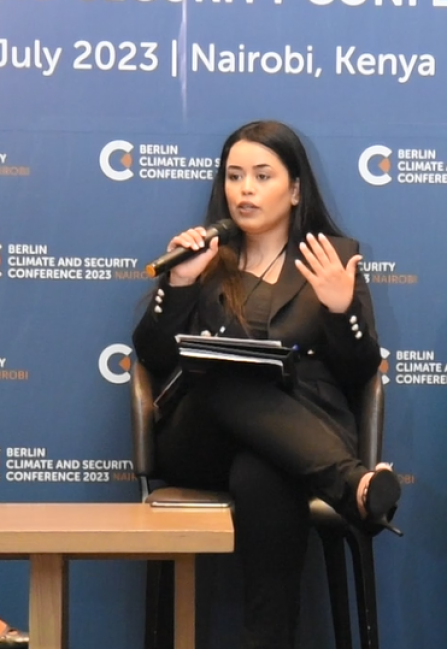 Text (optional)
Khouloud Ben Mansour is an African Youth Ambassador for Peace at the African Union Commission.
She studied Leadership and Conflict Resolution at California State University. Khouloud is a dedicated activist, passionate about women's and children's rights in Tunisia and around the world. She has received numerous awards for her hard work that has led her to take up various positions either on the Executive Board or as a focal point for several international NGOs. She won the 3rd place in the UNDP SDGs Camp, was selected among thousands of applicants for the MEPI Program, was a UNCCD COP13 CSO Representative, was part of the UN Young Women Peacebuilder Cohort 2021 and is an advocate for Sexual and GBV Against Women and an Activist on Children rights.
This bio can be found on the GCPIT website.
Session: Taking Stock of Progress: Climate change and security in Africa