Paragraphs
Headline (optional)
BCSC-Nairobi Speakers 2023
Image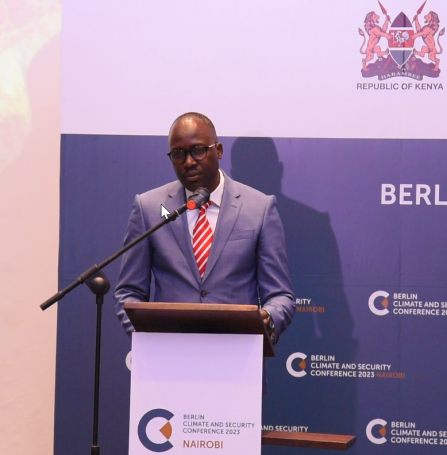 Text (optional)
Dr. Abraham Korir Sing'oei is the Principal Secretary of Foreign Affairs in the Ministry of Foreign and Diaspora Affairs.
Previously, he served as the Senior Legal Advisor to the Deputy President of Kenya where he provided counsel on intergovernmental relations and coordination of international development partnerships with a focus on open governance and rule of law. Dr. Sing'oei is an international law expert and convener of open government partnership for Kenya. Previously he served as litigation director, Katiba Institute, conflict and rule of law specials it at the US agency for international development and founding director, Centre for Minority Rights Development (Cemiride). Dr. Sing'oei has also been a research fellow at the centre for justice and international law in Washington DC. He is an advocate of the High Court of Kenya and studied law and global public policy at the University of Nairobi, the University of Pretoria, the University of Minnesota Law School and the University of Capetown Law School.
This bio can be found on the website of the Kenyan Ministry For Foreign and Diaspora Affairs.
Session: Towards a common position on climate security for Africa: Principles and priorities for the African Climate Action Summit and COP28